Construction Services
---
Precision placement for your structures.
Tailored to Your Project
Being able to effectively and accurately develop conceptual site plans is an integral component of our job as a professional construction surveyor. At Hudson Site Control, our team will work with you to establish a well-planned roadmap to guide the construction team through regulatory processes that are often complex and difficult to understand. The professionals at Hudson Site Control work diligently to meet submission deadlines and keep the construction project moving without delays. We support the construction team with engineering oversight and project management, ensuring a successful outcome regardless of your construction project's unique scope or size.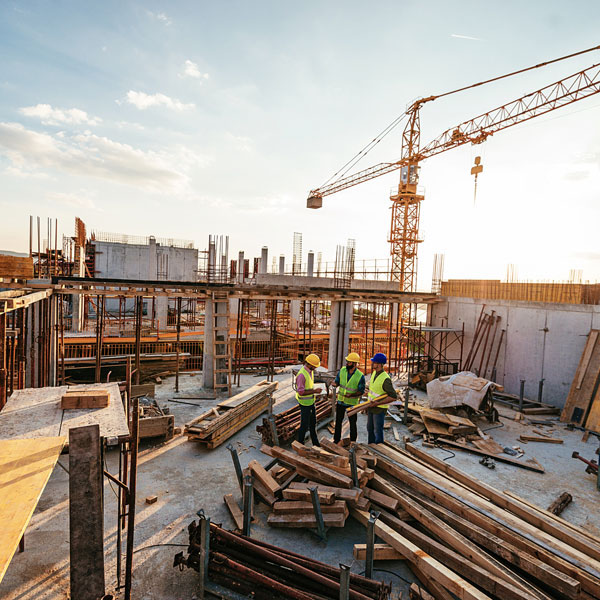 Supporting the Building Process
When you need a construction surveyor that will provide a full spectrum of construction services, look no further than Hudson Site control. We work with precision when providing everything from conceptual planning and feasibility studies to engineering oversight and utility infrastructure assessment and design. Accurate and dependable construction staking is also one of our core services for the builder industry, and as a result, our field staff is experienced with strict requirements regarding support columns, anchor bolts, steel frames, beams, structural beams, and other essential components.