Aerial (UAS) Surveys
---
Changing how land surveyors conduct surveys using mapping drones from the sky instead of by land
Surveying from the Air
Hudson Site Control employs unmanned aircraft in a variety of ways. From monitoring a construction site's evolution over time, and measuring cut and fill volumes, to performing as-built surveys and generating geo-accurate 3D building models, we are taking advantage of increasing advances technology provides us. Data captured via drone mapping perfectly complements what engineers can see from the ground.
Drone footage helps create building information models (BIM) and 3D renderings of a site, layer by layer, using drone-obtained point clouds and creates the possibility to show clients how a project will progress. It also helps us to identify potential site or design problems. With a drone, we can achieve unusual angles, capture the aerial perspective, and get results that would otherwise be impractical or impossible.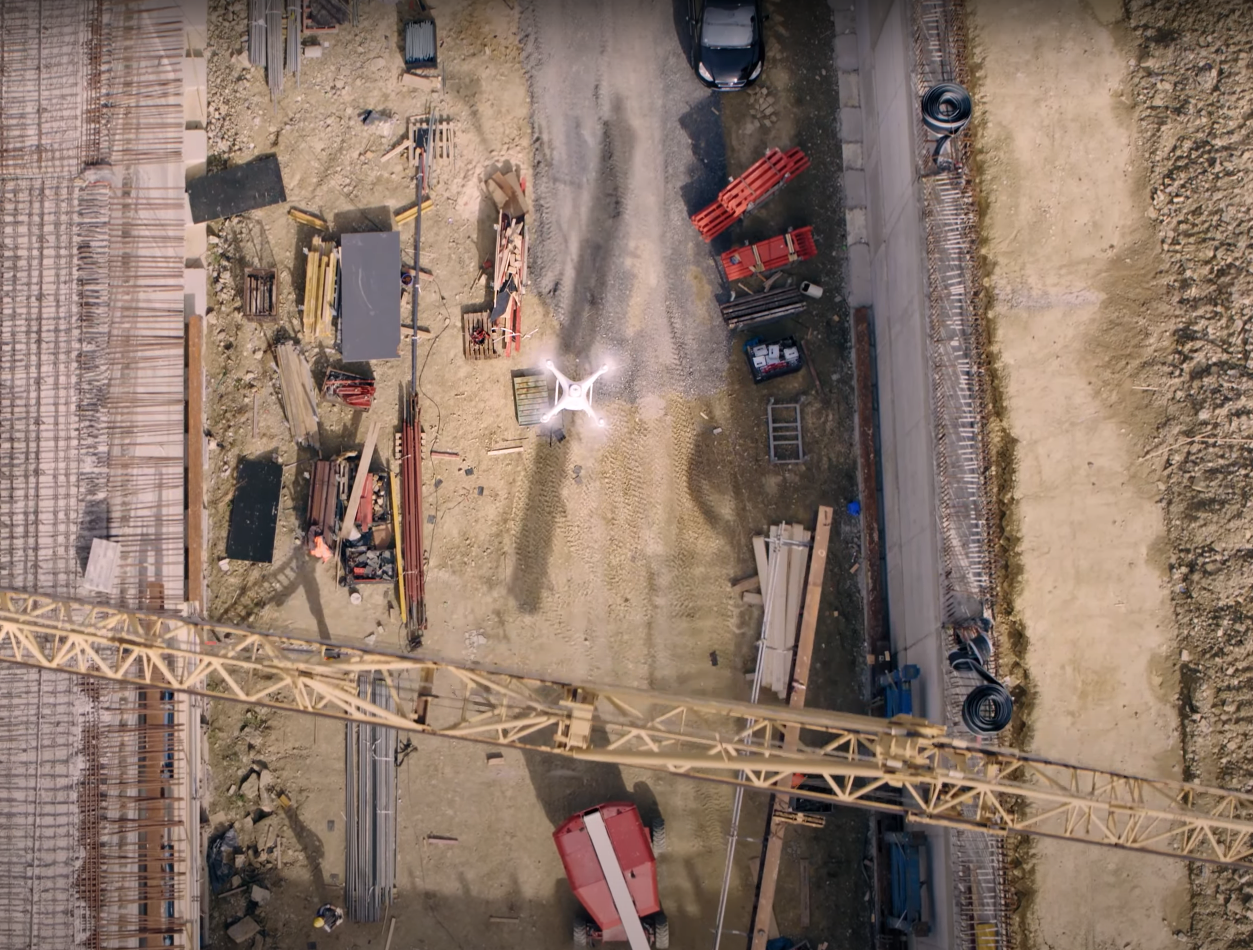 Advantages of Drone Surveys
RISK REDUCTION
Accidents can be significantly reduced when using drones to map or photograph construction projects, significantly reducing the risk of personal injury. The use of drones has been attributed to lowered onsite accidents and medical costs in all phases of pre-construction, planning, and erection.
ACCESS TO UNREACHABLE LOCATIONS
Drone surveyance is especially useful in measuring locations where vehicles and personnel can not otherwise access. The technology offers a cost-effective alternative to surveying hazardous sites, in a matter of hours compared to days or weeks. Drones are also a good method to survey and document as-built environments prior to construction decisions.
FASTER ACQUISITION OF DATA
Drone technology is unique in that inspections and surveys can be accomplished in record time, while the data retrieved is of premium quality. Drone technology allows each project to retrieve data at an appropriate accuracy level, using relative accuracy for information gathering or absolute accuracy for design engineering and construction phases.
IMPROVED DATA RESOLUTION
For construction projects that may have used manned helicopters or planes to retrieve topographic data, drones can fly closer to the ground surface and supply much-improved data resolution for aerial surveying and photography. When combined with state-of-the-art software solutions for drone surveying, along with cloud-based, high-resolution 3D mapping solutions, problem areas are captured more accurately and virtual collaboration between all project stakeholders is more efficient.